Banking Frontend
Onboarding & Banking interfaces for Swan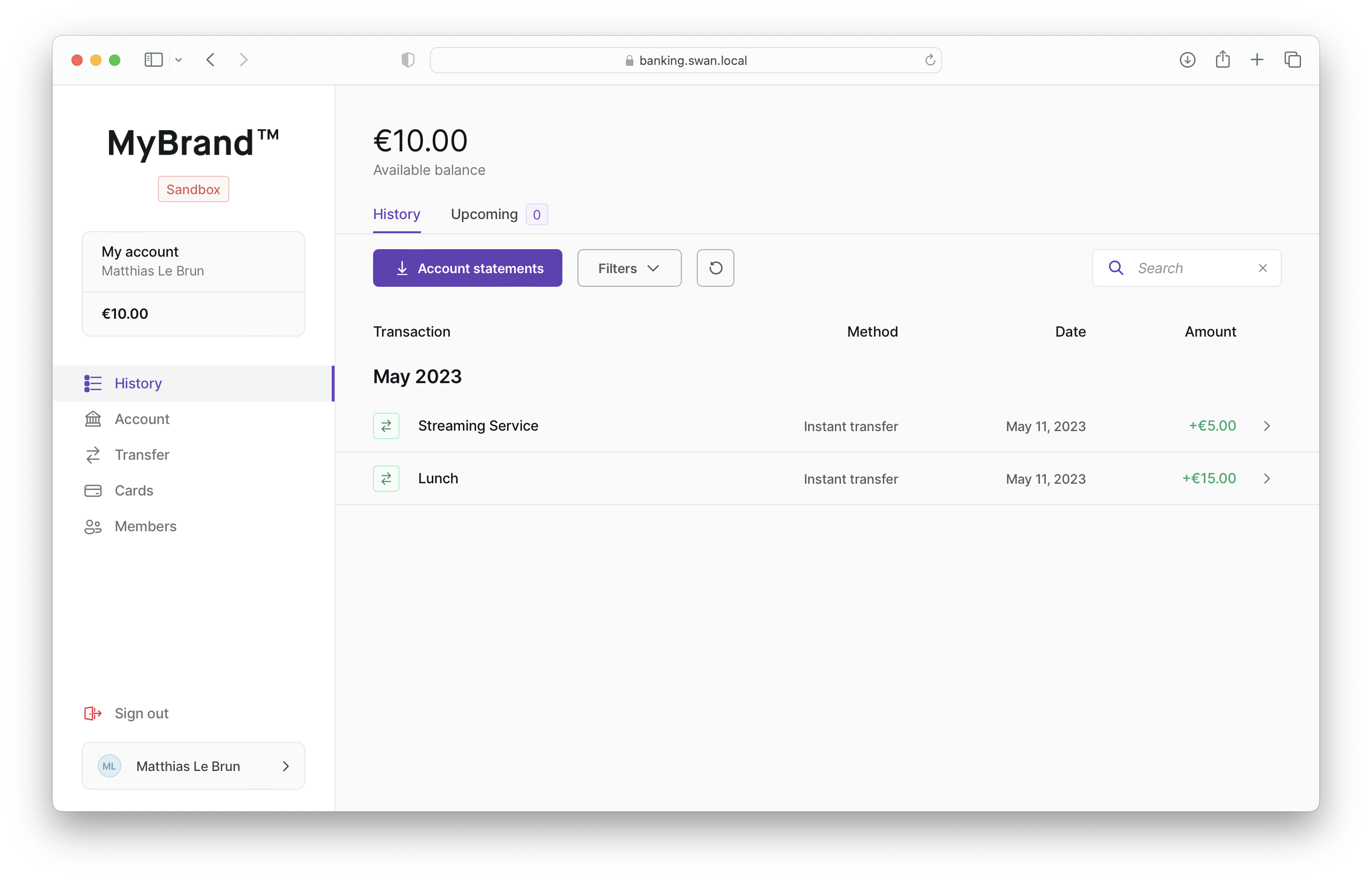 Integrate Swan fast
Start your Swan integration from the reference implementation, and increment from a fully-featured codebase.
Learn how to build
This repository shows how Swan's own interfaces are built, giving you insights on how you can build your own.
Customize your UX
Swan Banking Frontend lets you fully customize your onboarding & banking experience.